Main content starts here, tab to start navigating
OUR COVID-19 PROCESS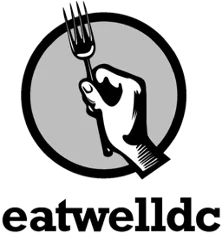 To Our Guests,
After months of being closed for the safety to our staff and guests in response to the COVID-19 pandemic, DC/MD government announced the stages of reopening. Phase One & Two allows us to welcome our guests back with properly spaced indoor and outdoor seating and additional safety measures. We are excited to see our neighbors and return to creating experiences and memories for our community.
We are also aware of the responsibility we hold, to create and maintain a safe environment for both guests and staff. Here is our plan for your safety, and our success together as we navigate this new environment.
The Process:
1. We request that guests make reservations via telephone, through our website or via Open Table.
2. Walk-ins will be accepted but will be limited due to fewer tables and limited properly spaced waiting areas. If you are not able to make a reservation online, we encourage you to call ahead and we can add you to the waiting list. If a table becomes available sooner than expected due to a cancellation, we will contact you.
3. Guests without reservations must provide name and contact information per government guidance.
4. Since we must allow 6 feet between all diners, our seating is limited, patio seating cannot always be guaranteed as we have limited ability to cover them in case of rain.
5. There will be a time limit of 1 hour 30 minutes for lunch & brunch and 2 hours for dinner so we can fairly utilize our limited capacity.
6. Hours of operation will vary by location so please check our sites. Additionally, all locations will close each afternoon to separate our day staff from night and clean & sanitize the entire facility.
A Safer Dining Experience